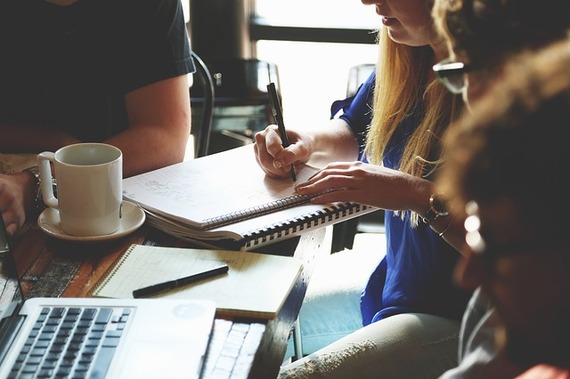 Insurance protection is essential for the survival of any business, but this is especially true for startups. Most businesses will invest in general liability insurance, which provides basic coverage for physical injuries, property damage and lawsuits. Tech startups, however, cannot assume this coverage will be sufficient for their venture; they must address their unique needs to protect their employees, intellectual property, software and equipment.
Uber, a ride-sharing service, realized the extent of protection required to keep the business afloat once they became a target for lawsuits. In response, the company designed an insurance plan to protect drivers and passengers, and clarify liability claims. This high-growth startup serves as an example of a company that successfully responded to its unique risks with appropriate insurance coverage.
Tech startup executives who understand and respond to potential liabilities exclusive to their industry will ensure long-term protection of assets, and create a better chance for company success. Even a large company like Uber saw the need to refine their insurance methods to save business, showing how vital protecting assets is for startups.
Below we've outlined some unique risks tech startups face in the early stages of business, and how you can (and should) protect against them.
With 1.35 million tech startups in the world today, the number of high-growth companies is rising at an unprecedented rate. But, these enterprises face an increasing number of malicious hackers and intruders who force management to enhance protection.

Within six months of a data breach, 60% of small companies are out of business. A tech startup in its most vulnerable stage would likely fail without the proper insurance protection.
Since most tech startups serve the B2B market, their data is highly sensitive and security is essential. To protect stakeholders and mitigate the risk of a cybercrime, startups must take additional measures and understand the importance of carrying cyber-insurance.
Related article: 5 Ways Risk Management Can Protect Your Business Data

Intellectual Property

Intangibles are more difficult for startups to protect, but are key factors in a company's success. Tech giants are quick to jump on the unprotected ideas of tech startups, so it's imperative that startups protect their assets and gain traction in the industry.
Tech startups should consider safeguarding intellectual property with:
Copyright -- Protects the expression of an idea (e.g., software, website).
Patent -- Protects physical objects that are products of an idea.
Trademark -- Protects the representation of goods or services (e.g., logos, jingles).
Furthermore, tech companies are often involved in mergers, acquisitions and buyouts. To protect the interests of both parties during these transitions, executives should consult with an insurance advisor about representations and warranties insurance, which covers post-closure losses due to a seller's misrepresentation of its financial status or failure to disclose pending litigation.
It's important for all businesses to safeguard employees and physical property in the case of injury or damage. There is basic coverage every startup should invest in to protect the wellbeing of the business' infrastructure, including:
For tech startups, directors and officers (D&O) insurance provides critical protection and covers stock offerings. It's also important to work with a knowledgeable insurance advisor to develop the best policy for your business. Together, D&O insurance paired with other executive liability coverages, such as employment practices liability (EPLI) and fiduciary liability, can protect against more than just investment fund-raising activities.
Related article: EPLI: What it is and Why Your Business Needs it

Tech Errors and Omissions Liability
Tech startups should also evaluate their tech errors and omissions (E&O) risk. Tech E&O insurance covers liability costs if an insured product fails to perform as intended or expected, or if financial loss incurred by an insured third party provider whose product is defective.
Tech E&O insurance covers product claims and ensures there are no gaps in coverage. To avoid financial loss and for better risk management, tech startups should strongly consider tech E&O.
Executives who understand the potential risks and liabilities of their startup before reaching out to an insurance professional will be better prepared to navigate the insurance process. Prepare yourself for an insurance consultation by exploring resources on general business and industry-specific insurance. And, be sure to vet the proper partner who is qualified to help you develop a risk management and insurance strategy that meets your organization's growth goals and needs.
Interested in reading about the latest insurance and risk management tips, news and trends? If so, subscribe to the INGUARD blog.
Note: This article originally appeared on INGUARD.com.